Visualization Issue in SigNoz Dashboard
TLDR Harshith.R.S reported an issue with viewing visualizations in their dashboard. Srikanth asked about the version of SigNoz being used.
Powered by Struct AI
May 19, 2023 (7 months ago)
Harshith.R.S

Hey team not able view visualisation in my dashboards getting the following when I click on edit on any of the panels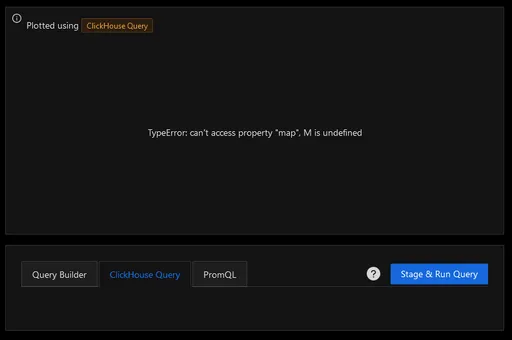 May 21, 2023 (7 months ago)
Srikanth

Which version of SigNoz are you running?

SigNoz Community
Built with ClickHouse as datastore, SigNoz is an open-source APM to help you find issues in your deployed applications & solve them quickly | Knowledge Base powered by Struct.AI
Indexed 1023 threads (61% resolved)
Join Our Community