Troubleshooting SigNoz Deployment on Kubernetes Cluster
TLDR Rasheedat deployed SigNoz on a cluster but only received logs. vishal-signoz suggested installing a sample app and following the troubleshooting guide.
Powered by Struct AI
May 05, 2023 (7 months ago)
Rasheedat

Hi Guys

I just deployed Signoz on a cluster and I am only getting logs, every other thing says no data what could be wrong?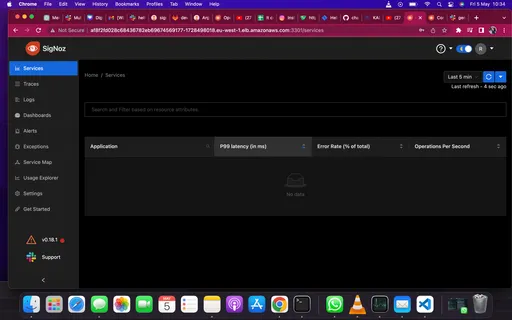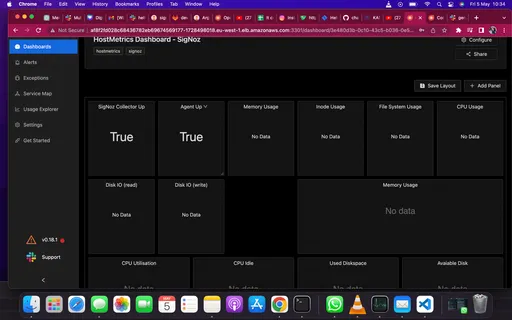 May 07, 2023 (7 months ago)
vishal-signoz

May 10, 2023 (7 months ago)
Rasheedat

vishal-signoz No, I am not; I haven't been able to make any progress with the installation guide either.


After Signoz installation is there a configuration to send metrics that needs to be done?
vishal-signoz

How did you deploy?
K8s or Docker?
Rasheedat

vishal-signoz


SigNoz Community
Built with ClickHouse as datastore, SigNoz is an open-source APM to help you find issues in your deployed applications & solve them quickly | Knowledge Base powered by Struct.AI
Indexed 1023 threads (61% resolved)
Join Our Community