Troubleshooting Missing Service on SigNoz Server
TLDR Aurelien cannot see their service on the SigNoz server despite continuous data transmission. Pranay suggests checking the outputs of a specific troubleshooting command.
Powered by Struct AI
Jul 10, 2023 (5 months ago)
Aurelien

Hi. I've installed the OpenTelemetry Java auto-instrumentation configured it for the remote collector and set a service name... I have confirmed the network messages are being sent to the signoz server (using tcpdump), but it never appears in the services page - any ideas?
Pranay

Have you selected the right time period from the top right corner? Is data being sent continuosly or intermittently to SigNoz?
Aurelien

Continuous send.. last 5 minutes Pranay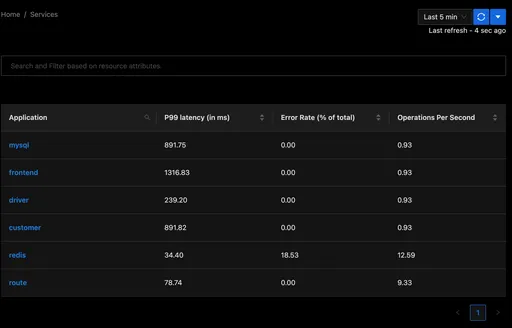 Pranay


SigNoz Community
Built with ClickHouse as datastore, SigNoz is an open-source APM to help you find issues in your deployed applications & solve them quickly | Knowledge Base powered by Struct.AI
Indexed 1023 threads (61% resolved)
Join Our Community