Self-hosted Signoz Retains All Traces Beyond Limit
TLDR Prashant has a problem with Signoz retaining traces beyond the default limit, causing storage to be full. Srikanth suggests using "OPTIMIZE TABLE ..." command in Clickhouse to trigger cleanup.
Powered by Struct AI
Jul 23, 2023 (4 months ago)
Prashant

Hey in my self hosted signoz setup. Signoz is retaining all traces it should clear up metrics that are older than a than a week, which is the default behavior. This is leading to my storage being full. I installed signoz using the default chart on my kubernetes cluster.
Jul 24, 2023 (4 months ago)
Srikanth

That shouldn't be the case, How long did it retain beyond the TTL limit?
Prashant

The trace time limit is 7 days. I can see traces from 27th of June. Is there a way to force a cleanup?
Srikanth

Can you share one such example trace and confirm if you haven't updated the retention from settings?
Prashant

Here's the trace details screenshot and the settings for traces.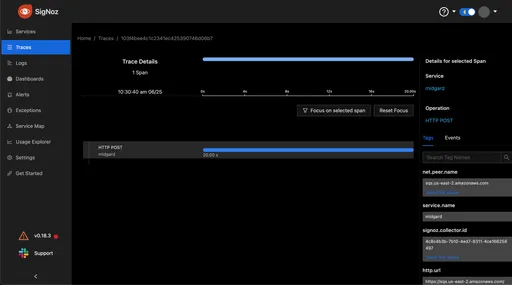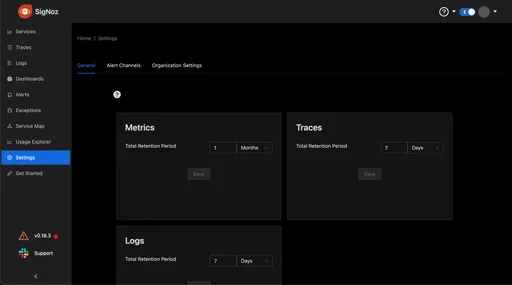 Jul 25, 2023 (4 months ago)
Srikanth

That's unusual. You need to exec into clickhouse and run OPTIMIZE TABLE ... FINAL to force trigger the cleanup. Run this on the signoz_index_v2 table.

SigNoz Community
Built with ClickHouse as datastore, SigNoz is an open-source APM to help you find issues in your deployed applications & solve them quickly | Knowledge Base powered by Struct.AI
Indexed 1023 threads (61% resolved)
Join Our Community