Resolving Cluster Name Issue in AWS EKS with SigNoz
TLDR Ajay had an issue with SigNoz not populating cluster names in AWS EKS. Srikanth and Prashant suggested settings in the values.yaml and global.clusterName respectively.
Powered by Struct AI
Sep 28, 2023 (2 months ago)
Ajay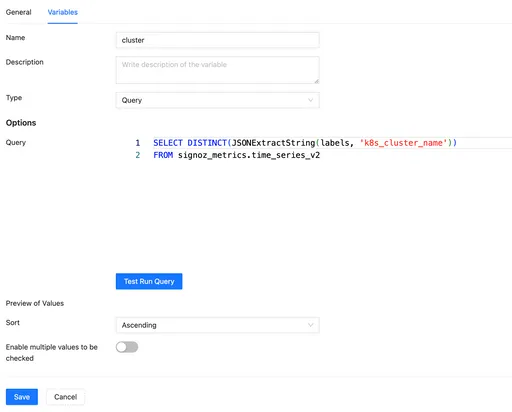 Sep 29, 2023 (2 months ago)
Srikanth

Ajay

Prashant

It is recommended to use global.clusterName
04:34
Global configuration would be set for all otel-collectors from both signoz and k8s-infra charts.

SigNoz Community
Built with ClickHouse as datastore, SigNoz is an open-source APM to help you find issues in your deployed applications & solve them quickly | Knowledge Base powered by Struct.AI
Indexed 1023 threads (61% resolved)
Join Our Community