Issue with Missing Spans in Trace in Signoz
TLDR Ali reported an issue with missing spans in a trace in Signoz, with code P01012 appearing twice, despite not taking any action. Palash tagged user vishal-signoz.
Powered by Struct AI
Aug 08, 2023 (4 months ago)
Ali

HI Signoz team,

I am facing an issue in traces. I am seeing missing spans in a trace in signoz. what happens is that when I perform a certain action on the app. a trace appears in signoz with all spans (No missing spans.) but after a while (1 min) a second trace appears that has Missing spans error. Although no other action is performed on the site.

I have tried the solutions such as disabling the sampling and increasing the batch size of collector still the issue persists. Need urgent help as this issue has occurred in production env.

P01012 appears two times. one has no missing spans --- whereas other has missing spans.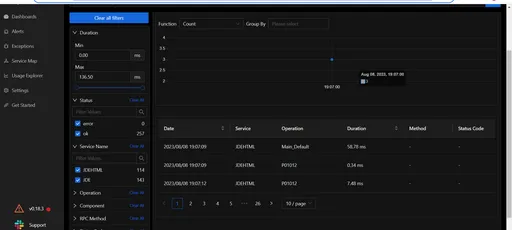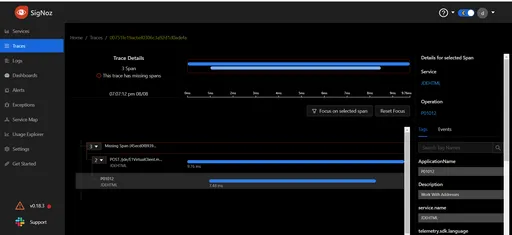 Aug 14, 2023 (3 months ago)
Palash


SigNoz Community
Built with ClickHouse as datastore, SigNoz is an open-source APM to help you find issues in your deployed applications & solve them quickly | Knowledge Base powered by Struct.AI
Indexed 1023 threads (61% resolved)
Join Our Community