Filtering Entry Level Spans in Signoz Traces
TLDR Arnab wants to filter entry level spans in Signoz traces. Ankit suggests raising an issue to check its implementation possibility.
Powered by Struct AI
Feb 19, 2023 (10 months ago)
Arnab

Hi team, in Signoz traces I see all of these traces, some of which are child spans, e.g. - middleware - urlEncodedParser — I only want to see the entry level spans here, and not spans that are part of some other trace. How can I get that?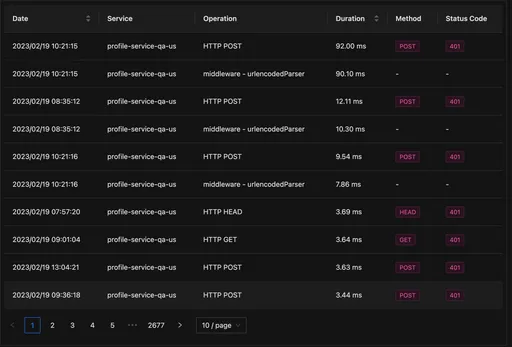 Ankit

Arnab got it...can you raise an issue for this. Will check if this can be implemented and added to sprint
Arnab


SigNoz Community
Built with ClickHouse as datastore, SigNoz is an open-source APM to help you find issues in your deployed applications & solve them quickly | Knowledge Base powered by Struct.AI
Indexed 1023 threads (61% resolved)
Join Our Community