Discrepancy in RAM Usage Metrics in Signoz vs. Kubectl
TLDR Shravan observes a discrepancy between Signoz and kubectl RAM usage metrics. Srikanth acknowledges the issue and directs them to create a GitHub issue.
Powered by Struct AI
Jun 05, 2023 (6 months ago)
Shravan

Hi, I have setup signoz on kubernetes, i have setup host metrics dashboard
referring the docs
How do i setup pod metrics like CPU. Memory, Storage, Network used by each pod
Jun 06, 2023 (6 months ago)
Prashant

Shravan

Thanks Prashant i will check it out
06:13
Prashant I see significant difference in value
In kubectl top it shows ~11GB RAM usage but signoz shows ~25GB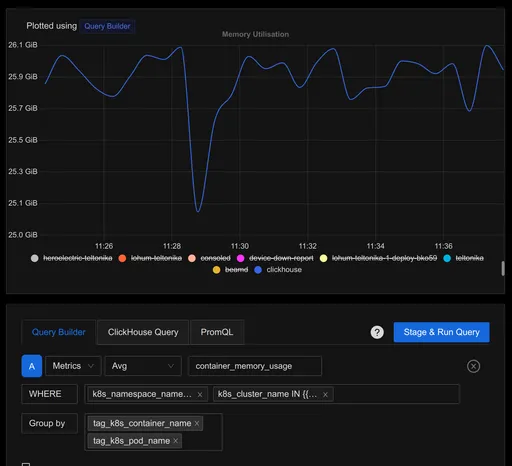 06:14
This is the metrics on other tool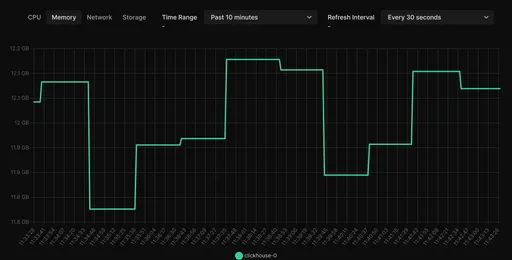 Srikanth

Is it just for the ClickHouse or generic issue?
Shravan

10:38
sample i am showing for clickhouse
Srikanth

Shravan

Jun 07, 2023 (6 months ago)
Shravan

Srikanth