Custom Metrics URL Query in Monitoring
TLDR Harald inquired about setting the appropriate URL in monitoring for a custom metrics file, found the answer in a referenced file.
Powered by Struct AI
Mar 16, 2023 (9 months ago)
Harald

12:40
I installed signoz via helm charts (k8s is a k3s playground instance)
12:41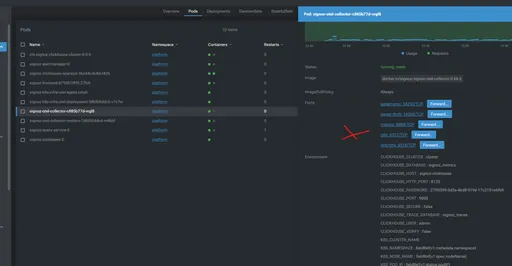 12:41
what do I have to set in the url in monitoring?
12:42
<grpc://signoz-otel-collector:4317> ?