Configuring Docker Container Logs Collection
TLDR Ju is trying to collect Docker container logs as a single body. nitya-signoz suggested using multiline settings for logspout or the recombine operator. However, Ju encounters an issue with their otel-collector port not activating as UDP.
Powered by Struct AI
Sep 19, 2023 (2 months ago)
Ju

Hello.
I'm collecting logs from Docker containers. If there is a line break in the log, each line is collected as a body. Is there a way to collect it as a single body when there is a line break?
Should I add logstransform settings to the otel-collector-config.yaml file?
Any help would be greatly appreciated.
🙂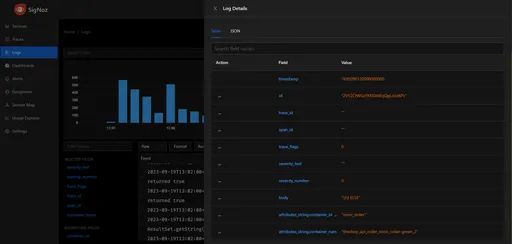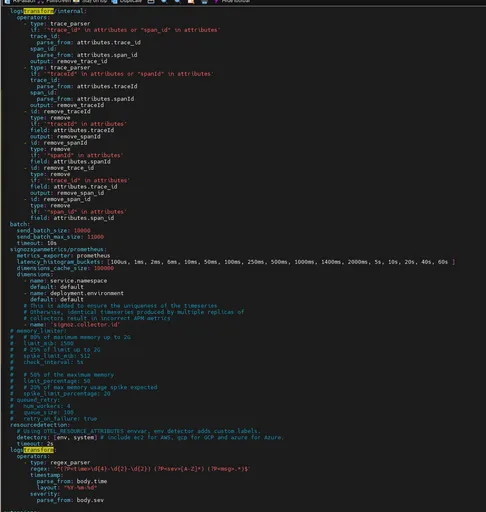 nitya-signoz

Ju

nitya-signoz
Thank you for answer. I'll check it out.
07:27
nitya-signoz
I installed logspout and set the adapter to multiline+raw. However, port 2255 of signoz-otel-collector is not activated as UDP. Do I need any other settings?



SigNoz Community
Built with ClickHouse as datastore, SigNoz is an open-source APM to help you find issues in your deployed applications & solve them quickly | Knowledge Base powered by Struct.AI
Indexed 1023 threads (61% resolved)
Join Our Community