Sorting Entries on Hover Popover for Graphs
TLDR Daniel asks if it's possible to sort entries in hover popover for graphs. Srikanth clarifies current ordering. Ankit supports the idea and asks Daniel to open an issue.
Powered by Struct AI
1
May 17, 2023 (1 week ago)
Daniel

Is it possible to sort entries on the hover popover for graphs? So that when I hover over a timestamp I can see what operation takes the most time. Because currently it seems like it is unsorted and it would help a lot while using it if it is sorted
1
May 18, 2023 (1 week ago)
Srikanth

They are already ordered by time on the y-axis. What kind of ordering are you referring to?
Ankit

I think ordering by the values. I think it will be a good addition and help readability. Daniel can you open an issue for this?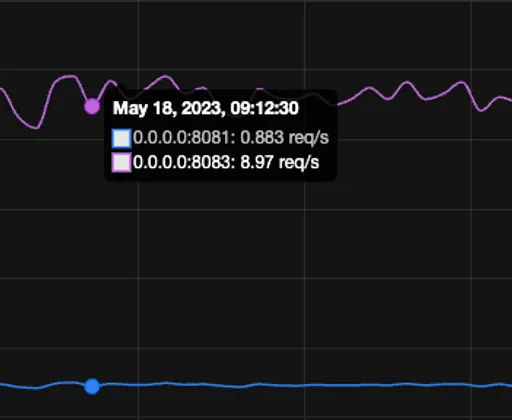 May 22, 2023 (1 week ago)
Daniel