Sharing a Meeting Photo about SigNoz
TLDR Paulo shared a meeting photo about SigNoz. Pranay, Nocnica and Ashu expressed appreciation and Nocnica offered to send stickers.
Powered by Struct AI
6
4
2
Jun 22, 2023 (3 months ago)
Paulo

A Pic of our meeting about SigNoz yesterday on
🇧🇷
#devcommunity #opensource
My thanks.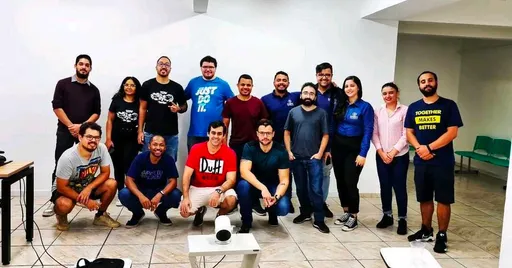 6
4
2
Pranay

Wow! great to see this Paulo
Nocnica

Uau! Thanks for sharing
Paulo
. Let me know if I can send you some SigNoz stickers
❤️
Ashu

Paulo

Thanks!! yes, sure Nocnica

SigNoz Community
Built with ClickHouse as datastore, SigNoz is an open-source APM to help you find issues in your deployed applications & solve them quickly | Knowledge Base powered by Struct.AI
Indexed 825 threads (61% resolved)
Join Our Community
Manage subscription