Configuring Metrics for Empty Dashboard Panels
TLDR Elias is having issues with empty metrics and asks for configuration help. Srikanth inquires about the query used and if the required data exists.
Powered by Struct AI
Apr 17, 2023 (5 months ago)
Elias

Do I need to configure something special for the metrics?
These are currently empty.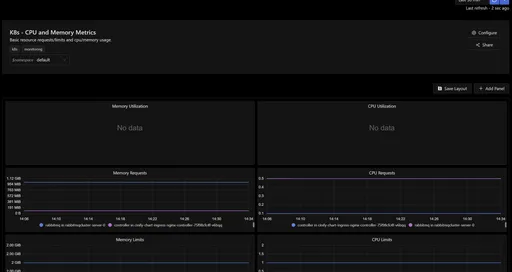 Srikanth

What is the query for the empty panels? Do those metrics have data?
Elias


SigNoz Community
Built with ClickHouse as datastore, SigNoz is an open-source APM to help you find issues in your deployed applications & solve them quickly | Knowledge Base powered by Struct.AI
Indexed 825 threads (61% resolved)
Join Our Community
Manage subscription